3 Traits Of Resilient Athletes: A Strong Body Takes A Strong Mind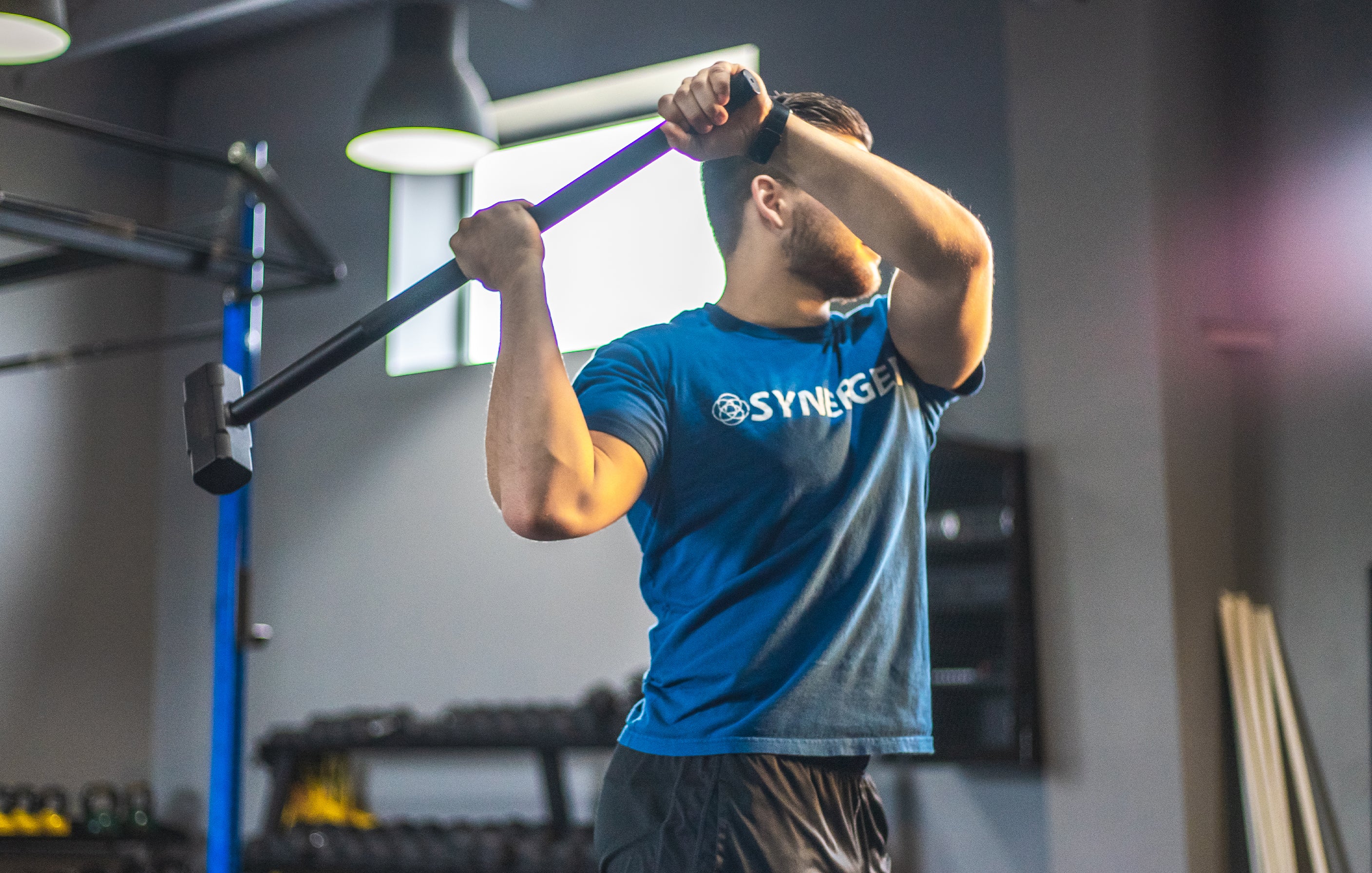 A physically strong body requires a strong, resilient mind. Becoming a master of mental fortitude will help you get to the gym and boost your performance!

Fatigue can keep us from getting to the gym or completing workouts to our full potential. The sensation or emotion that screams "STOP" is produced by the brain when we encounter discomfort. That is, your muscles can still go a long way when the exhaustion hits and your brain convinces you to stop or give up.

Of course, there are times when sharp pains or aggravated injuries give us a signal to take a rest, which we should definitely adhere to!

But for our regular discomfort that comes with fast breathing, quickened heartbeat, and lactic acid build up – building up our resiliency can help us push through!!

Eventually, with enough development of your mental toughness, you will be able quiet the internal messages of "STOP!" that keep you from striding towards the happier, healthier self you wish to achieve.

This ability to preserve in the time of adversity is known as resilience; and that's what I hope to help you work towards today!
WHAT DOES IT TAKE TO BE RESILIENT?
Clinical Psychologist Nick Wignall explains that resiliency is a combination of 3 characteristics: acceptance, purpose, and flexibility.

These are pieces of the resiliency puzzle you can assemble to achieve or maintain your fitness goals. No matter where you are on your fitness journey, you can go further if you develop a stronger resiliency-skill set.

To get there, you need to accept reality for what it is; have a sense of purpose; and be flexible under changing circumstances.
Accepting Reality for What it Is
Wignall states, "Resilience does not mean naïve optimism".

Building resilience does not mean that every day when you enter the gym, you will be wearing a smile and you will crush your workouts without fail.

Resilience means you accept that your body has strengths & limitations; that working out is difficult some days & easier others; the most you can do is your very best; and, subsequently, resiliency is continuing to put in the work with all this in mind.

A large part of acceptance is being honest with yourself. This requires you to be your own coach by building yourself up while also pointing out weaknesses you need to work on to achieve your goals.

After a rough workout, when your mind is saying, "You suck!", practicing acceptance may involve changing that thought to, "Woah, that was difficult. I'm happy I made it to the gym and did my workout despite not sleeping well last night/having a long day at work/not eating since lunch. If I want to excel, I definitely need to prioritize sleep/rest/nutrition because my body can't run on will power alone."

Another instance of practicing acceptance can be setting appropriate goals and expectations: it's two weeks into your new fitness routine and you haven't lost 20 lbs? You've done three sessions of a new lifting program and you're not lifting 100 lbs more than when you started?

Hustle hard but stay humble. Accept that sustainable changes take a long time to come to fruition. Accept that the pace you are moving at may feel slow at first, but perseverance and consistent effort are more powerful than wishful thinking.

Do good things for yourself; do them regularly; celebrate your strengths and expose your weaknesses.
Find your Purpose and Work Towards It
Why are you working out? What do you value, and how does working out help you explore, experience, or achieve that? When you picture your "best self" what do you see; and how can you get there?

People workout for different reasons. For some people, it's to have a slammin' beach body. Others, it's to be strong. Different reasons may also include aging healthily, preventing or fixing health issues, fitting into a smaller pair of pants, being able to carry your child upstairs when they are sleeping…

There is no "right" reason; but there is YOUR reason.

Be specific and tune into this Reason. If it resonates with you strongly, it can speak louder than the Voice of Fatigue that tells you to stop mid-workout.

Again, keep reality in mind and think of a reason that is achievable.

We may be getting a little cliché here… but a repeated Insta-inspiration quote still holds true:

When you feel like quitting, think about why you started
Remain Flexible
If you are physically flexible that is great; but if you are mentally flexible, that is even better!

Life rarely goes according to plan. Sometimes you need to stay at work late and you miss your workout. 

You forget your healthy lunch, at home, in the fridge, where it is sitting neatly placed in Tupperware ready to go; and all you have is McDonald's across the street and you're starving.

You show up to the gym and find out the workout pants you brought have a huge hole in the crotch.

When life presents roadblocks, we can get upset that our day can't go according to plan; or we can become pros at re-routing! There is no one pathway to success, whether we are talking about long- or short-term goals!

Even if you don't surf I'm sure Jon Kabbat-Zinn's quote will still resonate with you
You can't stop the waves, but you can learn to surf.
Life is going to throw waves at you. Sometimes, you are going to feel tempest-tossed. But learning how to stay afloat will keep you from drowning.

Nick Wignall suggests that whenever you begin a new endeavor, you should ask yourself three questions:
What would a poor outcome look like?
What would an excellent outcome look like?
What would a good-enough outcome look like?
There are going to be times where "excellent" isn't an option. Remain flexible and strive for better-than-poor always, and excellent as often as you can. You must be willing to settle for good-enough when necessary in order to truly excel in the most important things.

Mental flexibility is important for keeping yourself from getting derailed or unnecessarily stressing yourself when things don't go exactly according to plan.

Accept your ebbs and love your flows.
RESILIENCY! 
I feel mentally stronger just WRITING that!

If you want to read more from Nick Wignall, you can see the original article here: The 3 Traits of Highly Resilient People

Developing our mental muscles will help us develop our physical muscles. And once we master both – baby, we'll be unstoppable 😉