All You Need is a Kettlebell: 14 Kettlebell Workouts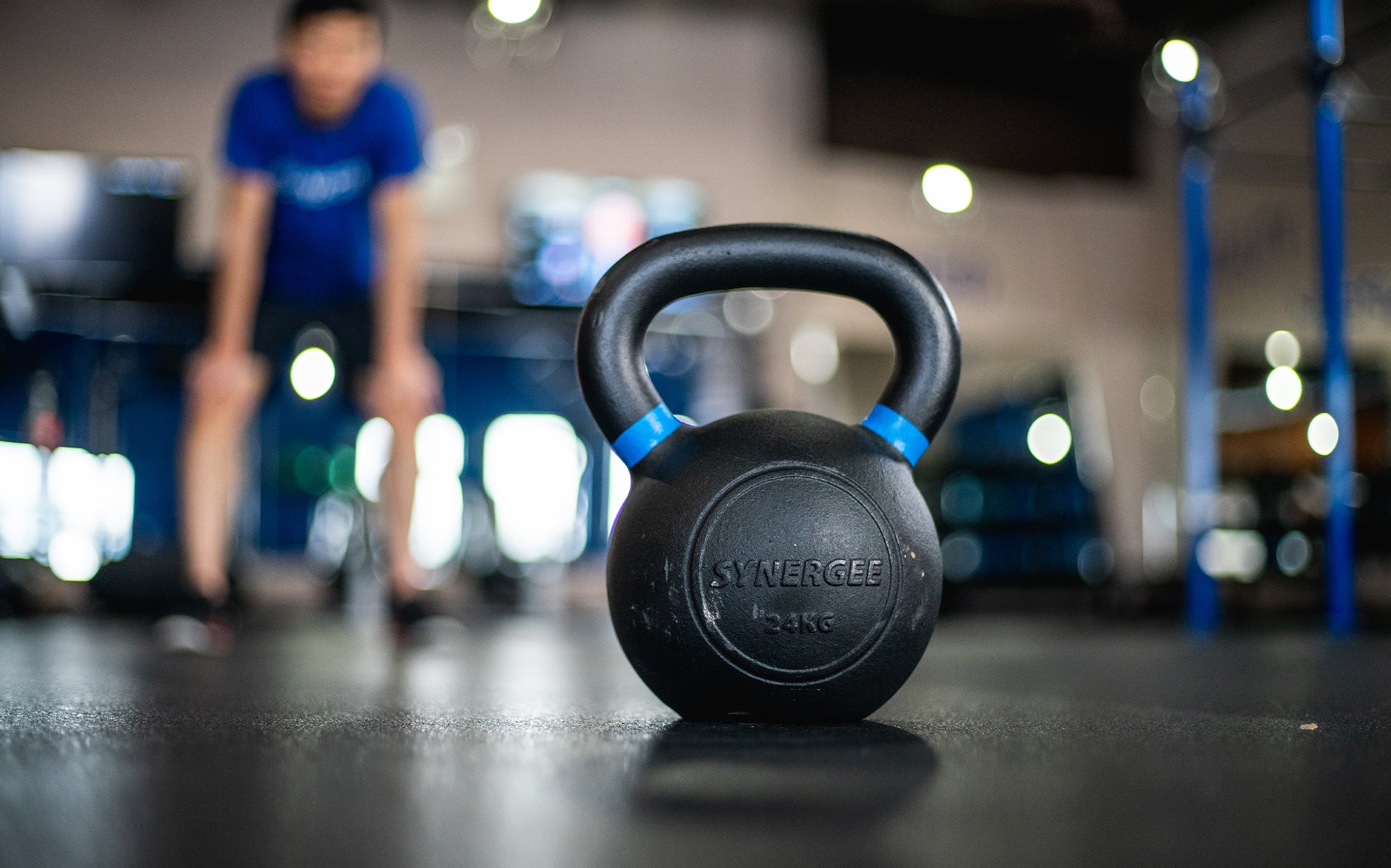 ALL YOU NEED IS LOVE A KETTLEBELL! I swear, that's what The Beatles were implying...

You already know that kettlebells are incredibly versatile. But did you know they are THIS versatile?!

Like, so versatile, that if I were stuck on a deserted island and could only bring one piece of fitness equipment with me it would be a 16 kg kettlebell!

I know you're probably not stuck on a deserted island (if you are, my condolences). But you probably are looking for the best bang for your home-gym-buck.

When time and space are in short supply, the kettlebell is my go-to. It can turn any part of your day into an efficient and sweaty workout, whether it's for 10 minutes or upwards of an hour!

Their compact size makes them easy to use and store. Place yourself an arms-length away from any wall, ceiling, person, or fragile object, and you are essentially safe to work out!!

To demonstrate their awesomeness, I've taken the liberty to list 14 different workouts you can do with your kettlebells!

This list is not exhaustive – there are an unlimited number of workouts you can do with them.

But since I have no interest in writing an infinitely long & never-ending blog post for the remainder of my life (sorry, I have cats to go home and take care of tonight! Otherwise, I would!), I chose my favorite 14 to tell you about!
WORKOUT #1: FRANABELL
For time
21 KB Thrusters (per side)
21 Burpees
15 KB Thrusters
15 Burpees
9 KB Thrusters
9 Burpees
WORKOUT #2: JIMBO
12 min AMRAP
40 KB Swings
Run 400 m
WORKOUT #3: HELEBELL
3 rounds for time
400 m Run
21 KB Swings
12 Burpees
WORKOUT #4: UPCHUCK
8 min AMRAP
100 m Run
100 m Farmer Carry (1 KB in each hand)
10 Front Racked Double KB Squats
WORKOUT #5: FEELING GLUTEY
8 min AMRAP
20 Walking Lunges
20 KB Swings
WORKOUT #6: BLACKJACK
20 Burpees
1 KB Swing
19 Burpees
2 KB Swings
18 Burpees
3 KB Swings
…
2 Burpees
19 KB Swings
1 Burpee
20 KB Swings
WORKOUT #7: IT'S ALL IN THE HIPS
20 min AMRAP
20 Goblet Squats
20 KB Swings
20 Burpees
WORKOUT #8: FLOAT LIKE A BUTTERFLY
16 min AMRAP
20 Butterfly Sit Ups
20 KB Swings
WORKOUT #9: OVER AND UNDER
18 min AMRAP
10 KB Snatches per side
25 Double Under
WORKOUT #10: KB COMPLEX
5 sets, not for time:
5 Dual KB Cleans
5 Dual KB Front Rack Squats
5 Dual KB Shoulder to Overhead
5 Dual KB Lunges (Front Rack)
*Do not drop kettlebell during set. If dropped start set from beginning
*Rest as needed between sets
WORKOUT #11: PERFECT PAIR
20 Double Handed KB Swings
10 Push Ups
20 Double Handed KB Swings
9 Push Ups
…
20 Double Handed KB Swings
1 Push Up
WORKOUT #12: TAKE FIVE
20 – 15 – 10 – 5
KB Swings
Snatch (Left Side)
Reverse Lunge (Left Side)
Snatch (Right Side)
Reverse Lung (Right Side)
WORKOUT #13: JUST A MINUTE
3 Rounds
60 sec KB Swing
60 sec KB High Pull
60 sec KB Clean & Press
60 sec Goblet Squat
60 sec KB Snatch (alternating)
60 sec Rest
WORKOUT #14: THREE HUNDY
PER SIDE:
50 one-handed KB swings
25 KB snatch
25 clean & press
25 lunges
25 goblet squats
There's A Lot More Where That Came From...
This is just the beginning of the numerous ways you can achieve your fitness goals with a kettlebell in hand! 

We didn't even cover Turkish Get-Ups, Windmills, Burpee KB Deadlifts, Man-Makers, Bottom's Up Presses... but, all in good time, grasshopper.

Enjoy these workouts! And shop for kettlebells here. (Psst - they make GREAT Christmas gifts!)